Gurupurnima celebration in Jadan - OM Ashram
The 2015 Gurupurnima celebration was held in Jadan - OM Ashram on 31 July.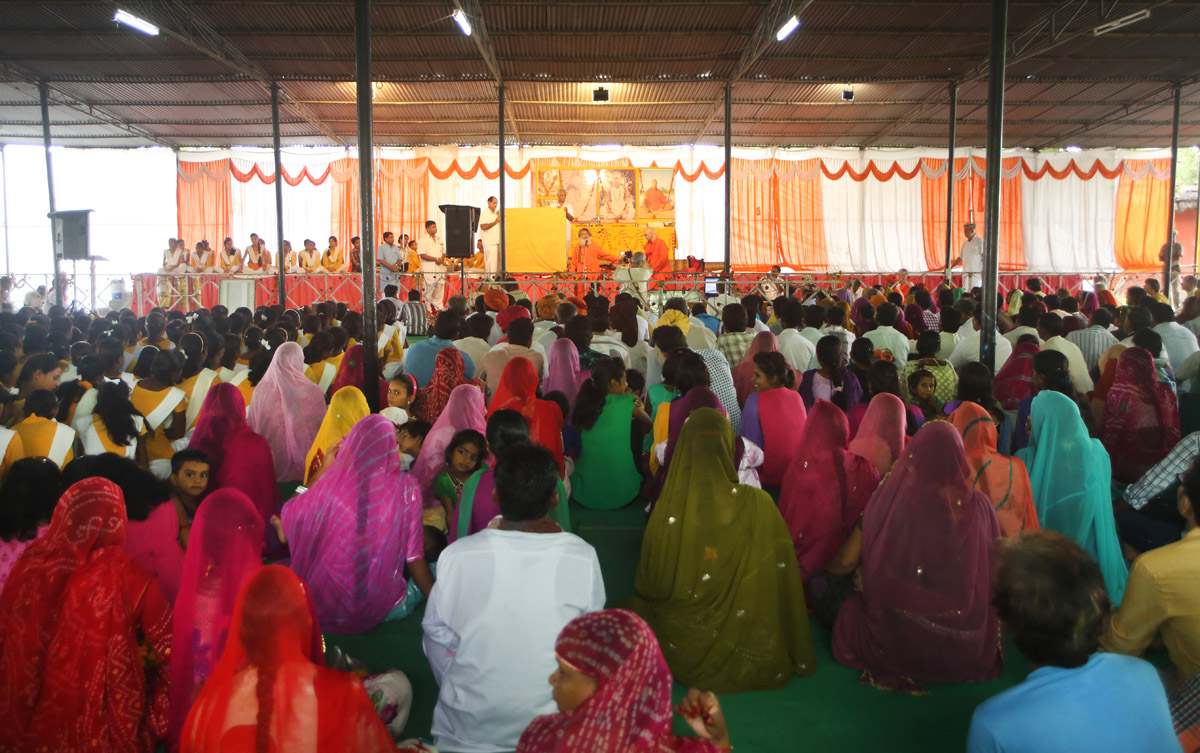 The day before, hundreds of bhaktas began to arrive to the Jadan Ashram despite flooded roads due to unusually heavy monsoon rains, some travelling as much as 600 km to see their beloved Gurudev. Sounds of bhajans continued until the early morning hours, finishing with the Guru Gita.
The glorious day went on with Sri Shiva Arati in the presence of our beloved Vishwaguruji. Following the traditional morning Pada Puja to the Master's lotus feet, all through the day devotees waited for Darshan, each one of them receiving Vishwaguruji's blessings. Some were fortunate to receive a mantra on this blissful day, which ended with an inspiring satsang in the Bhakti Sagar Hall.