Summer Seminars with Vishwaguruji in Hungary and Czech Republic
Fortunate were they who had the opportunity to be together with other bhaktas in the presence of their spiritual Master, during four weeks of Summer Sadhana Camp in Europe in June and July.
The daily routine for participants included yoga asanas, pranayama, meditation, kriya anusthan, lectures and satsangs and other traditional methods of the Yoga in Daily Life system, often led by Vishwaguruji himself.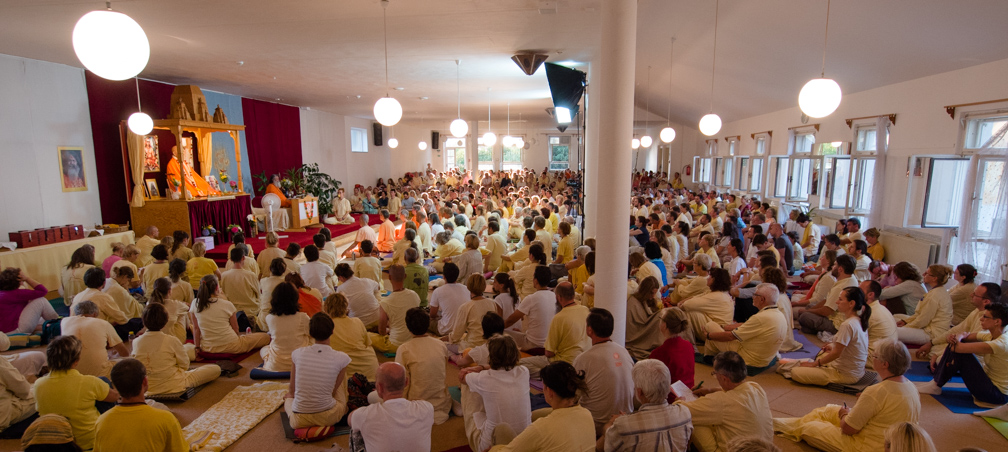 Both Sadhana Camps were truly blessed by the wisdom of Sri Vishwaguruji, who gave a series of extraordinary lectures and opened the door of understanding to chakras (energy centers) and the science of kundalini (inner path of spiritual knowledge).
On this occasion, most emphasis was given to the Manipur and Anahat chakras. At the level of Manipur one turns towards the real human qualities, but the process of development becomes established at the level of Anahat chakra.
The series of Chakra and Kundalini lectures from this year summer camps can be found on Yoga in Daily Life YouTube channel