Guru Purnima Darshan in Vep, Hungary
On the holy occasion of Guru Purnima, a satsang program was organized in Vep, Hungary at the Yoga in Daily Life Summer Seminar. Throughout the whole day, His Holiness Vishwaguru Swami Maheshwaranandaji gave lectures and received bhaktas from many countries for his darshan (spiritual meeting of a saint).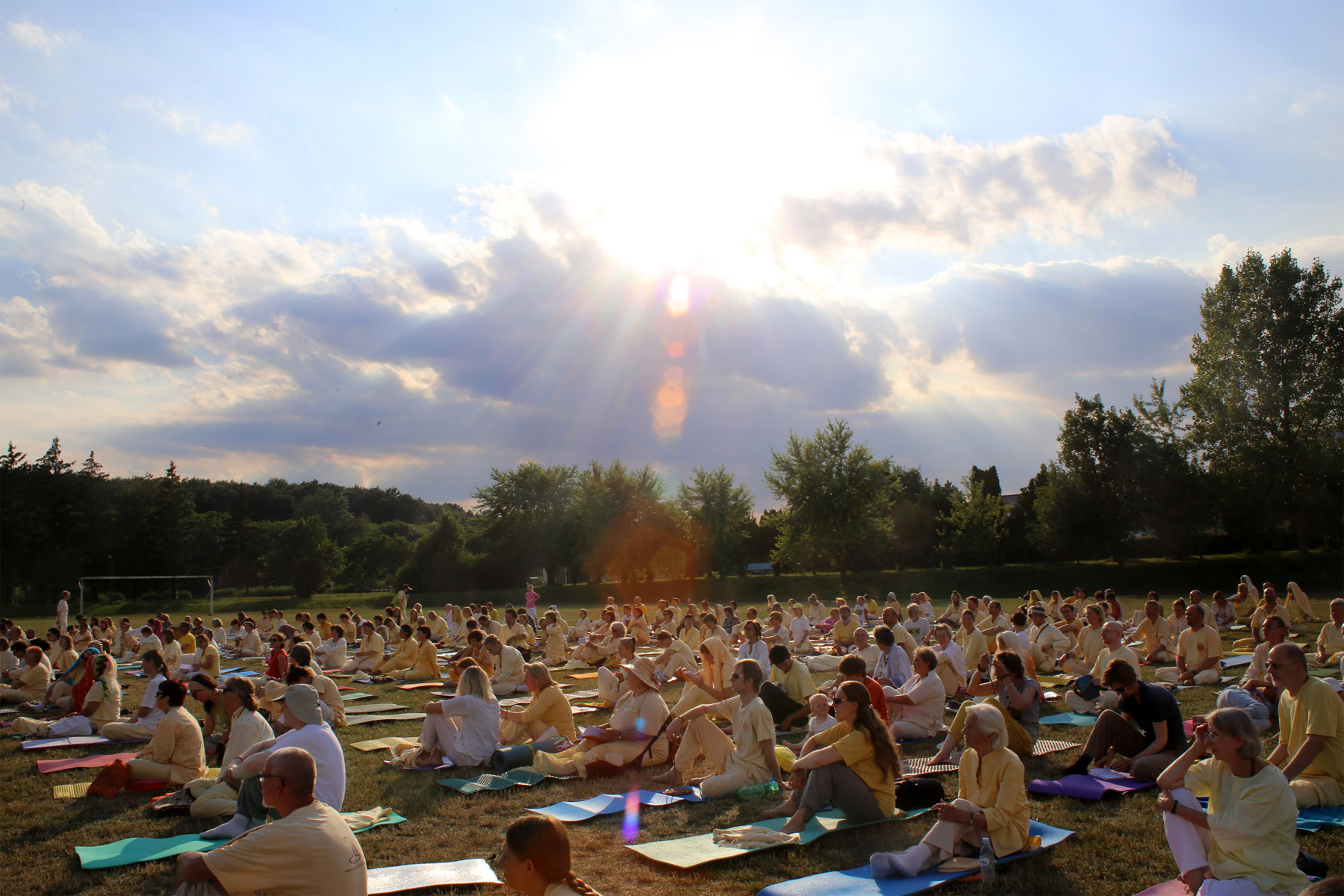 The previous evening Vishwaguruji explained Vyas Purnima the relevance of the seventh full moon of the year. Ved Vyasa belonged to the Kaurava dynasty and wrote the ancient purana (scripture story) Srimad Bhagavatam. The seat of the wisdom upon which a guru sits is named after him, as vyas gadhi. It is the seat from which the real successor of a parampara is spreading truth and wisdom for the benefit of all creatures. The seat itself is respected, not the person. But that person who takes that seat should have those qualities that he can pass on, the purity of spiritual wisdom.
In the morning there was a traditional pada puja ceremony to the lotus feet of Sri Gurudeva and in the evening, many guests including Mahamandaleshwar Swami Vivekpuri, Vishwaguruji's guest Daya Ramji, Sadhvi Shanti, and Swami Premanandji, shared their elevated thoughts on the occasion of Guru Purnima.
Swami Gajanand utilized the opportunity to remind us the sankalpa (resolve) of the previous year that was suggested by Vishwaguruji: We should continue our practice faithfully throughout our life and change Kali Yuga into Satya Yuga.
According to Vishwaguruji, Satya Yuga already started on the first International Day of Yoga that was held on 21 June and a change in the consciousness of the people throughout the world has begun.