Meetings on the last session of New Delhi conference
Before the closing session of the conference, the Valedictory session, Vishwaguruji met with the Union Minister of Home Affairs, Hon. Sri Rajpath Singh, and AYUSH Minister Sri Shripad Yesso Naik, as well as with Dr. Nagrendraji, Sadhguruji, and other honorable personalities who honored this session.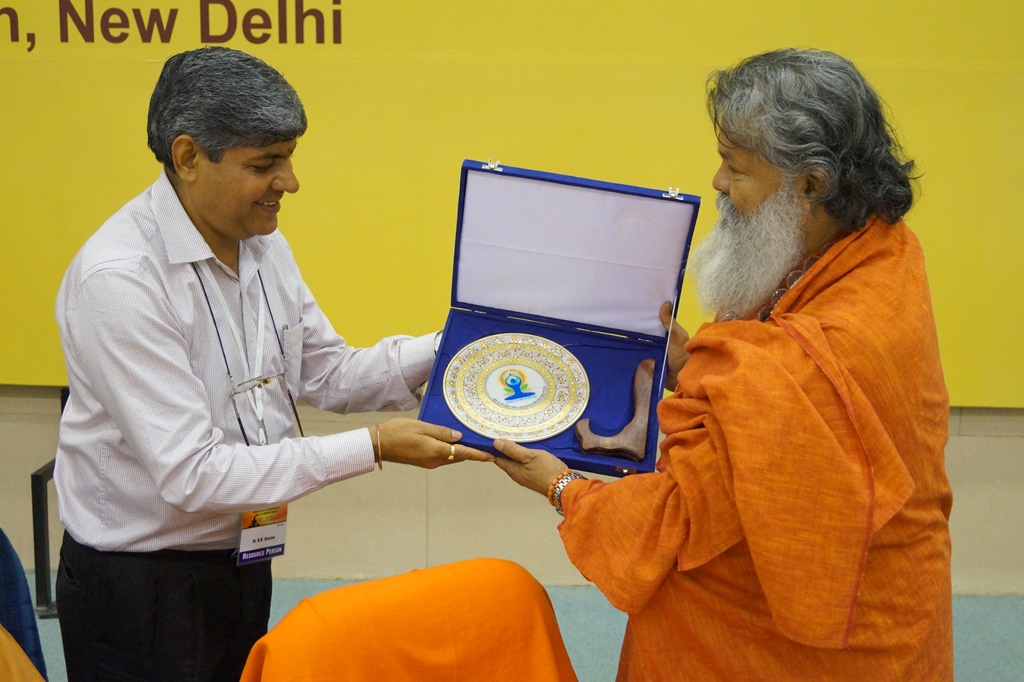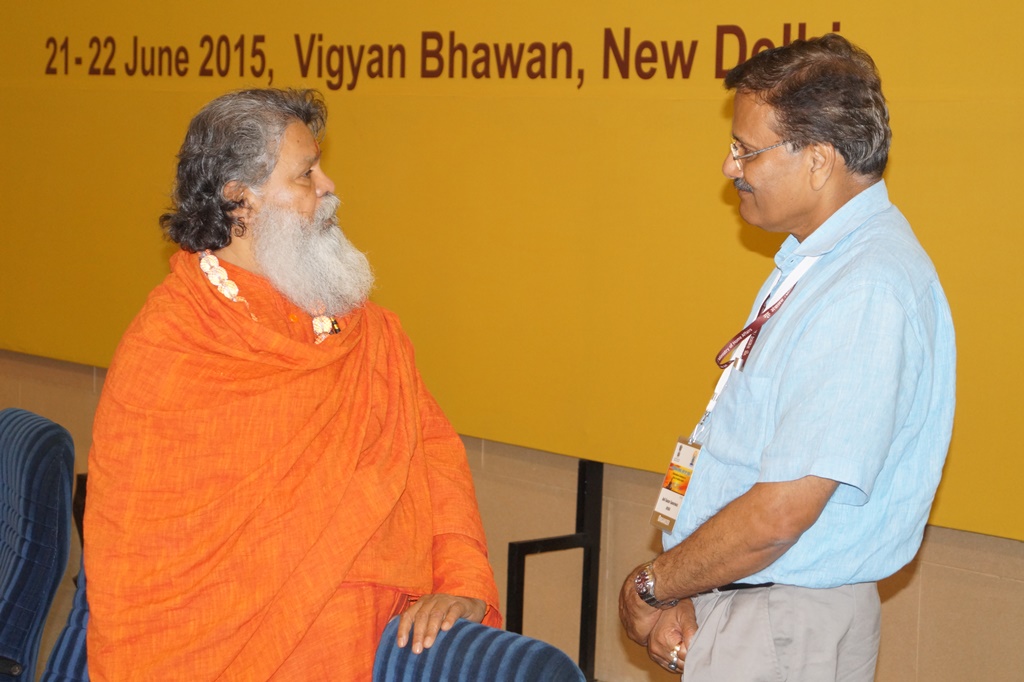 With AYUSH Joint Secretary GaneriwalaJi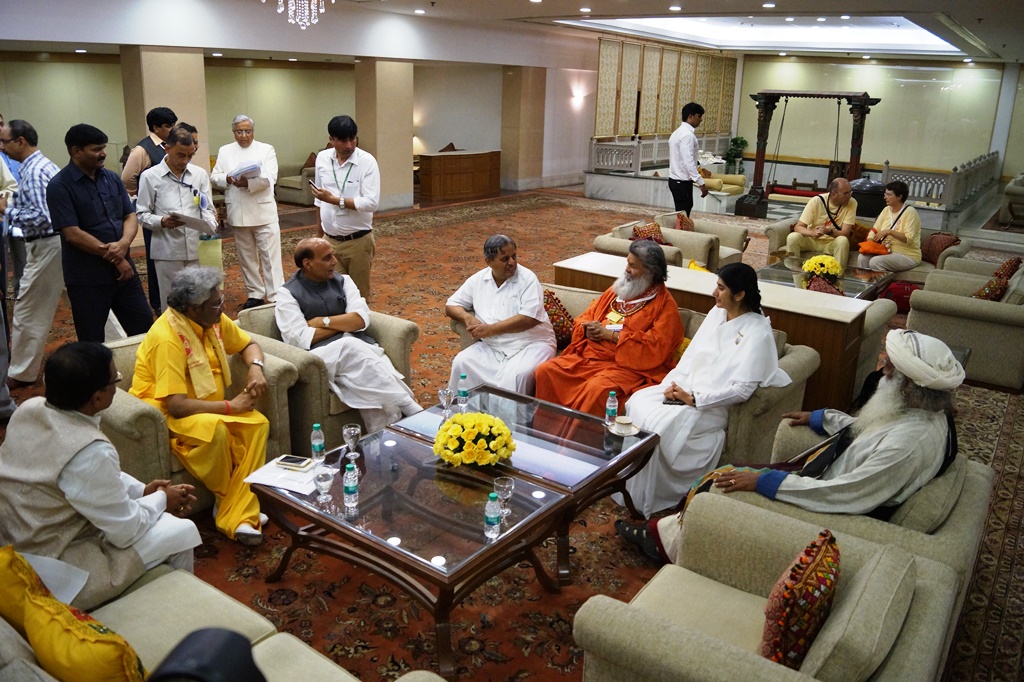 With Home Affairs and AYUSH Ministers and H.R. Nagendra (Chancellor of University of Yoga in Bangalore), Sister Shivani and Sadhguru Jaggi Vasudev.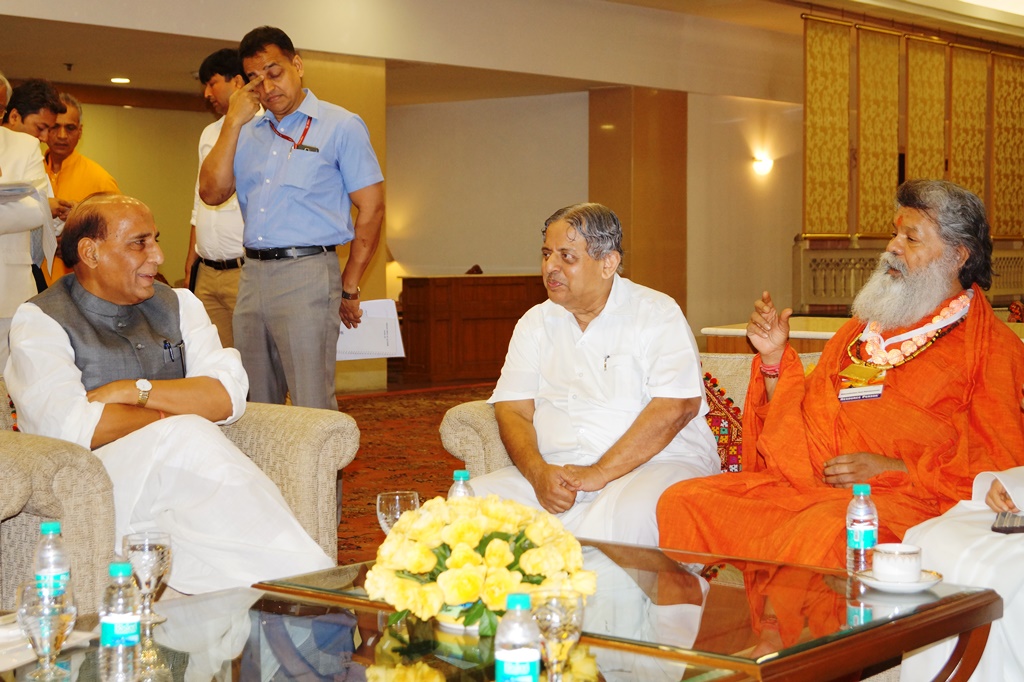 Home Minister Singh and H.R. Nagendra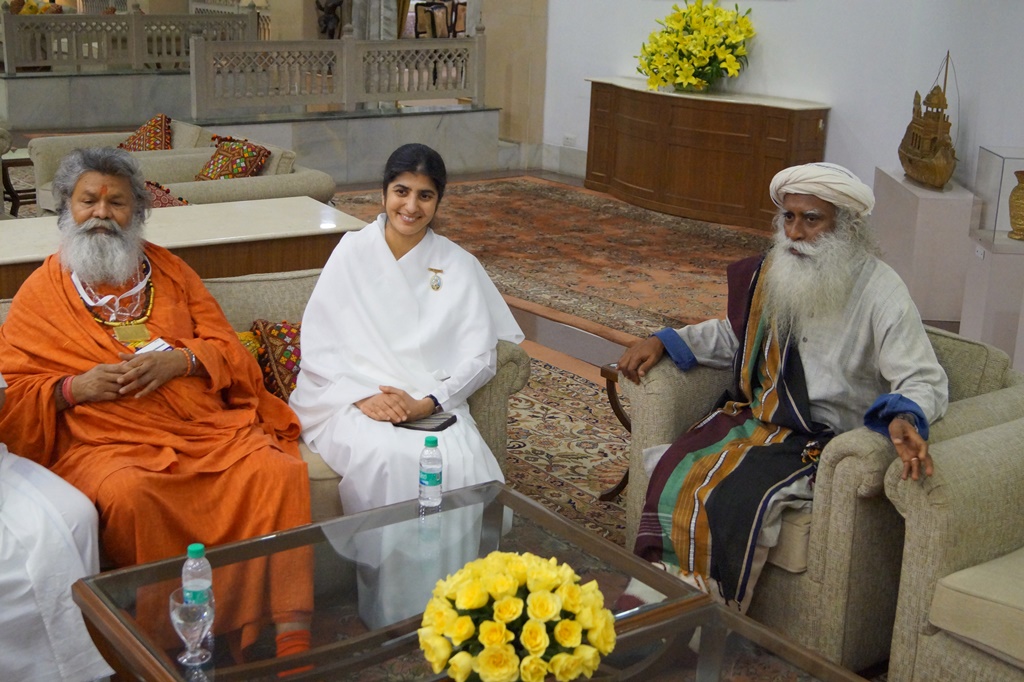 Vishwaguruji with Sister Shivani and Sadhguru