Vishwaguruji's address to the delegates of IDY Conference
On the second day of the conference our international delegates, along with Vishwaguruji, followed very interesting talks and presentations about Yoga for Prevention of Disease and Promotion of Health, Therapeutic Potentials of Yoga and Yoga for Global Peace.
Vishwaguruji was invited as expert speaker in the session Yoga and its Applications, about the ways in which yoga can contribute to a healthy society.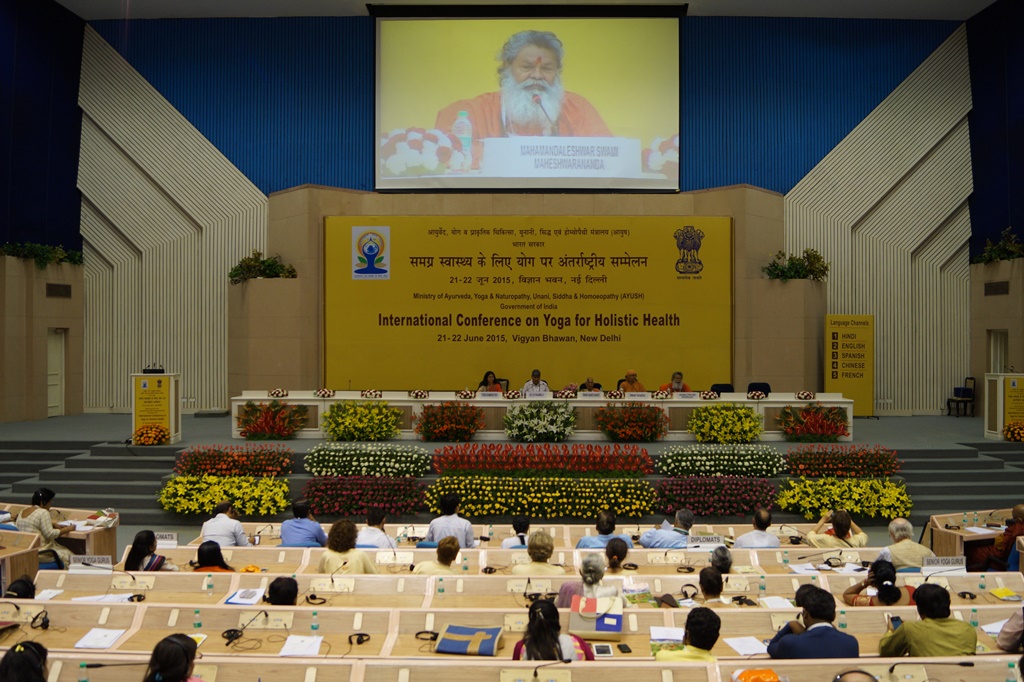 Vishwaguruji began his address saying,"This two days we were all bathing in the ocean of the wisdom of yoga. This two days brought great joy, happiness, peace and light to the whole world and the credit goes to our honorable Prime Minister, Sri Narendra Modiji. I call him Yugpurusha. Yesterday, Kali Yuga ended and Satya Yuga began, with yoga."
In his speech, among very practical explanations about yoga, health and religion, he clarified to the audience what is most important for the future of individual health, wellbeing and the world situation: "From this day, from this moment, we all should make a sankalpa that we will turn to a vegetarian lifestyle. If you want to save and protect the environment and create world peace, turn to vegetarianism."
Vishwaguruji's speech was acclaimed by the audience and many streamed to him after the session to greet and congratulate.