Vishwaguruji visits New York
Yoga in Daily Life New York had the great privilege to host Vishwaguru Mahamandaleshwar Paramhans Sri Swami Maheshwaranandaji, the founder of Yoga in Daily Life, during his North American tour.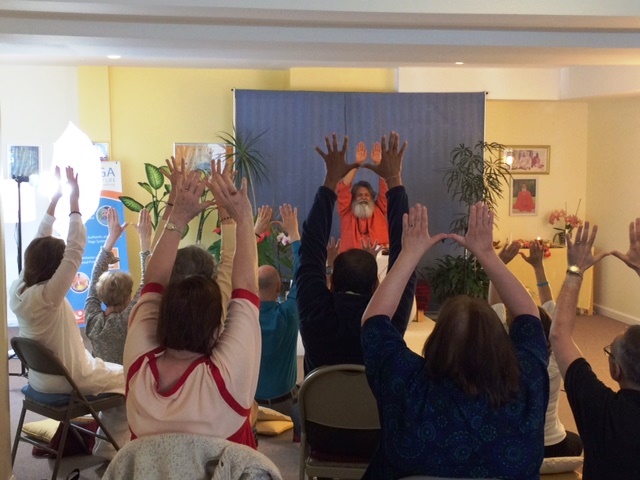 The series of workshops and lectures offered in the YIDL-NY Center in Whitestone, New York, were titled, "Discover Your Inner Talents". The program included a three-part CHAKRAS WORKSHOP and a lecture on "THE NIVRITTI PATH - Graceful Aging with Yoga".
During Vishwaguruji's stay in New York City he met with distinguished diplomats and United Nations officials, representatives of the local Indian community, and journalists.