Weekend seminar in Strilky Ashram, Czech Republic
17-19 April 2015
Satyam Shivam Sundaram
An unexpected extra Weekend Seminar was a fortunate gift for those who could visit Strilky and meet Vishwaguru Paramhans Swami Maheshwaranandaji before his next journey to India.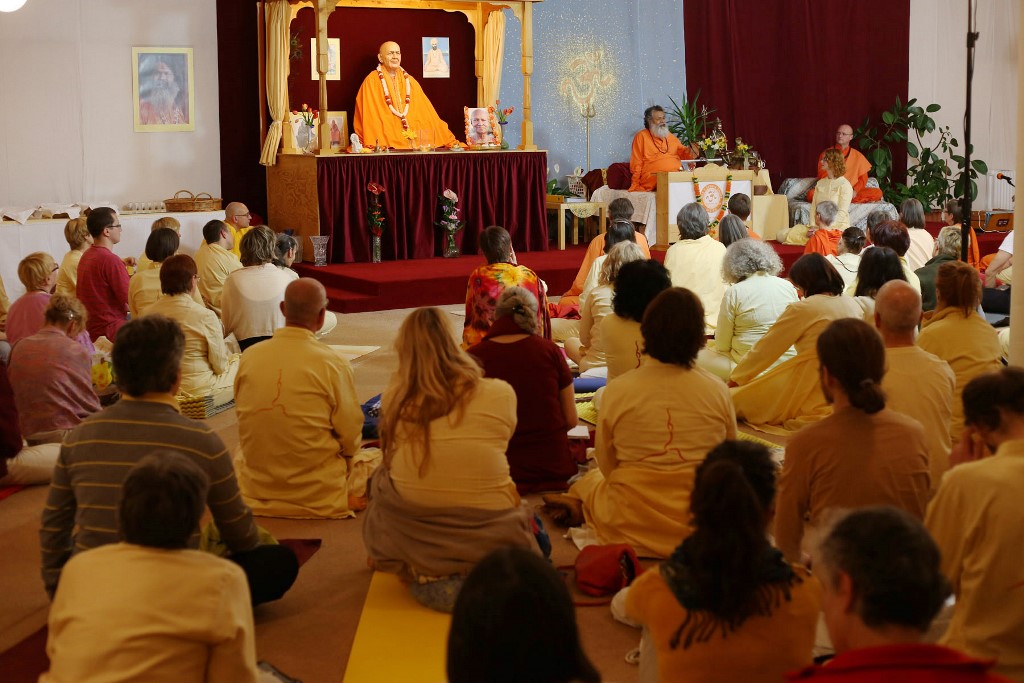 The three days of Vishwaguruji's satsang were, as always, filled with priceless pearls of practical guidance and inspiration for spiritual seekers.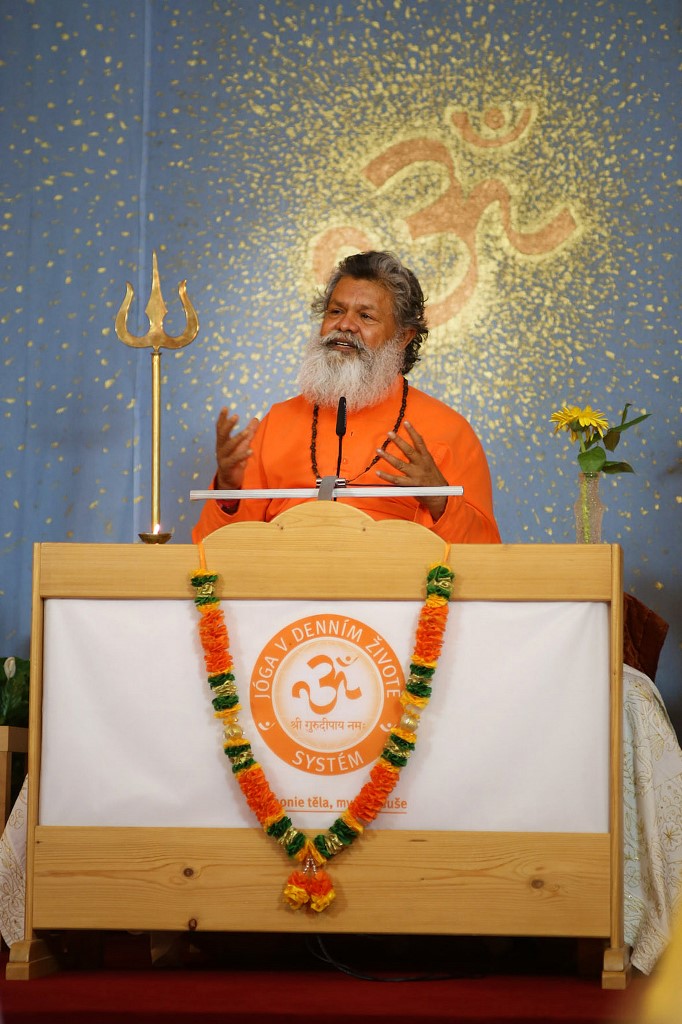 "Ultimately we have to find that truth which is within us. Brahma satyam, jagat mithya. Satyam – the truth. All that we have done is temporary. Good or bad, wise or stupid, all will change; but ultimately is that Brahman. Brahma satyam. And that goes again to the Shiva consciousness, which is eternal. That is the beauty of life, if we can achieve it: Satyam Shivam Sundaram"
In this seminar, Vishwaguruji also once again pointed out the importance of education, and how the quality of education is deciding which way the world will go. He said that new generations need spiritual education – otherwise humanity will lose its culture and its future.