Seminar in Mahaprabhudeep Ashram in Strilky, Czech Republic
April 6, 2015
Atma Chintan, Atma Anubhuti and Atma Gyana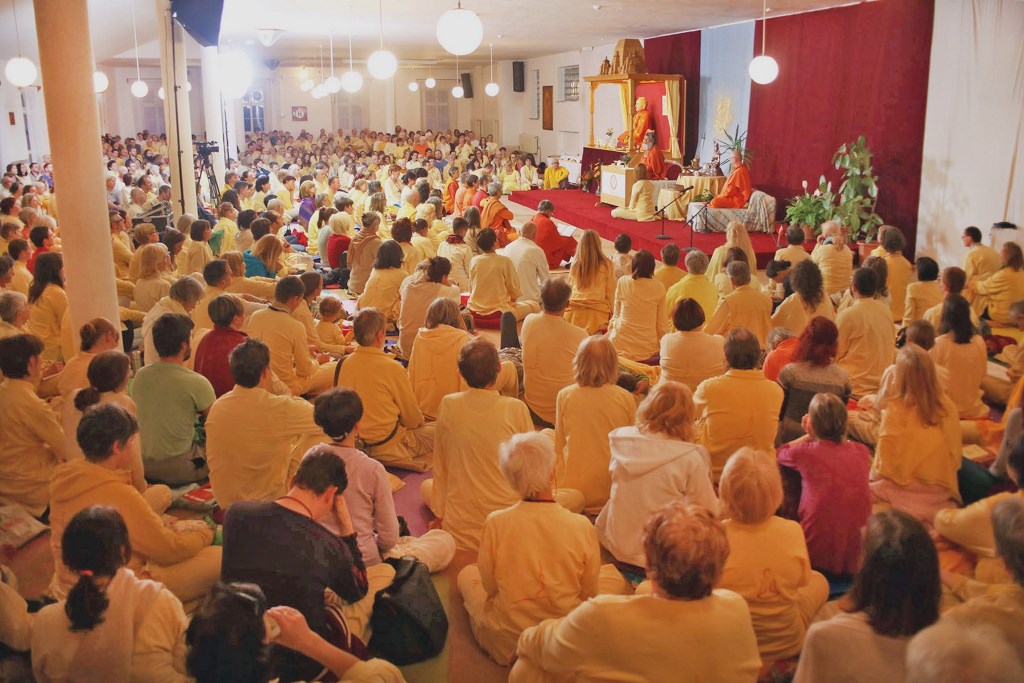 During the four days of Easter holidays, Vishwaguru Paramhans Swami Maheshwaranandaji met his international bhaktas in Mahaprabhudeep Ashram in Strilky, Czech Republic.
The ashram was full of spiritual seekers receiving darshan and words of wisdom from Vishwaguruji upon his return to Europe from a world tour to Fiji, New Zealand, Australia and India.
In his satsangs, Vishwaguruji emphasized the value of human life, which is blessing in itself since it is the doorway to Atma Gyana – knowledge of the true Self. Atma Gyana is the higher goal of spiritual seekers, but it comes in steps. First we have to discriminate and understand chintan and chinta. Chintas are worries that are caused by personal and impersonal attachments. To purify them we need awareness, observance and meditation, which is chintan. As the transformation develops one experiences Atma Anubhuti, spiritual insights. When Atma Anubhuti fills the consciousness of the seeker it becomes Atma Gyana. Then the highest dharma of human life is fulfilled – Sat Chit Ananda; Satyam Shivam Sundaram is realised.
Vishwaguruji also repeated his previous sankalpa that we turn this Kali Yuga (era of ignorance) into Satya Yuga (era of truth) through our younger generation – through the correct education of our children. Correct education means: ethics and spirituality; and teaching the importance of our Earth, animals, plants – the whole design of the natural world. The important aspects of science and knowledge our children need are: reconciliation; simplicity of life; helping others; giving love to all beings; and the respect for and protection of family life.
This message had its practical fulfilment in a special programme in which around 50 children participated, from all ages and countries; learning and practising through fun, and finally demonstrating their achievements to all the seminar participants.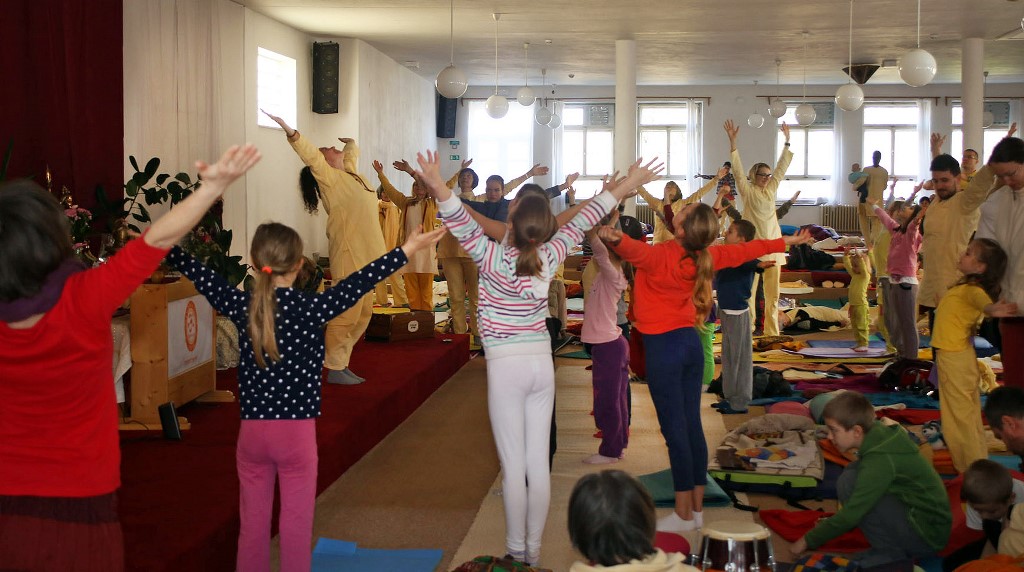 and karma yoga on seminar was also time for chintan..