Visit of Acharya Mahamandaleshwar Vishokanandji to Vishwa Guru Deep Ashram
Acharya Mahamandaleshwar Rajaguru Shree Vishokanand Bharti visited Vishwa Guru Deep Ashram, Jaipur, Rajasthan, India.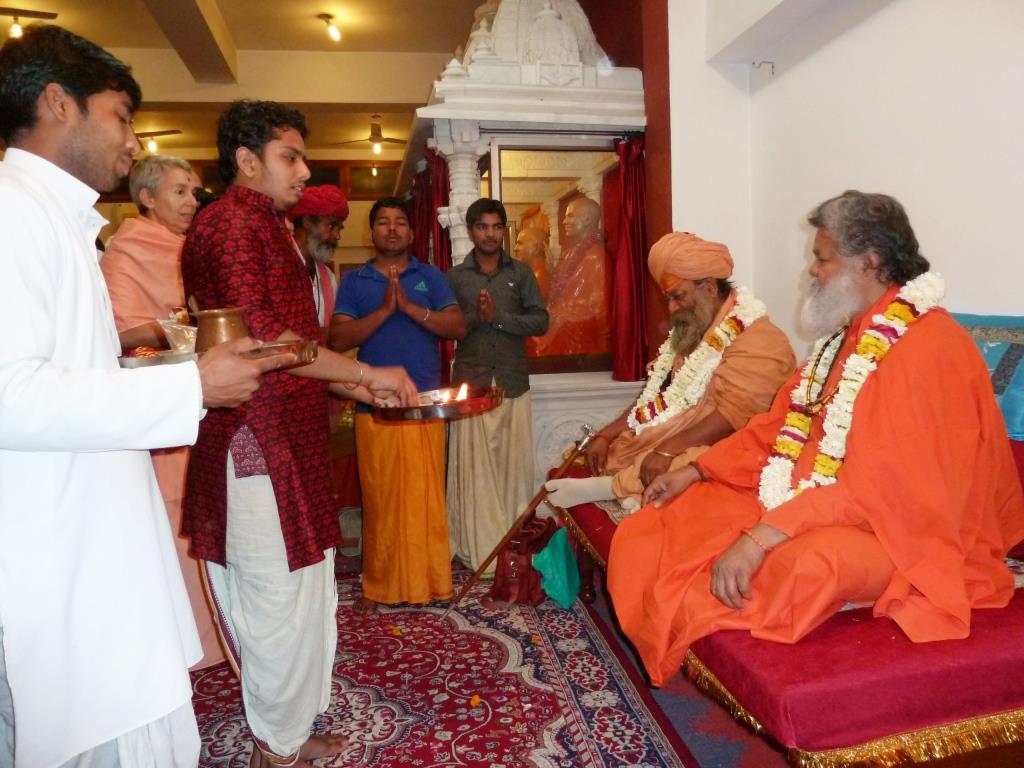 On 14th March 2015 in Jaipur Ashram, when a large group of Europeans from numerous countries, as well as hundreds of Indian bhaktas were having darshan of our revered Vishwaguruji Swami Maheshwaranandaji, they were blessed by the visit of the Head of Maha Nirvani Akhara. He arrived in the ashram at prayer time and was greeted in the hall with great reverence and joy, amid energetically recited mantras and many rose petals in the air. It was indeed a great sight and a blessing to see both such revered Gurujis side by side, giving Satsang together.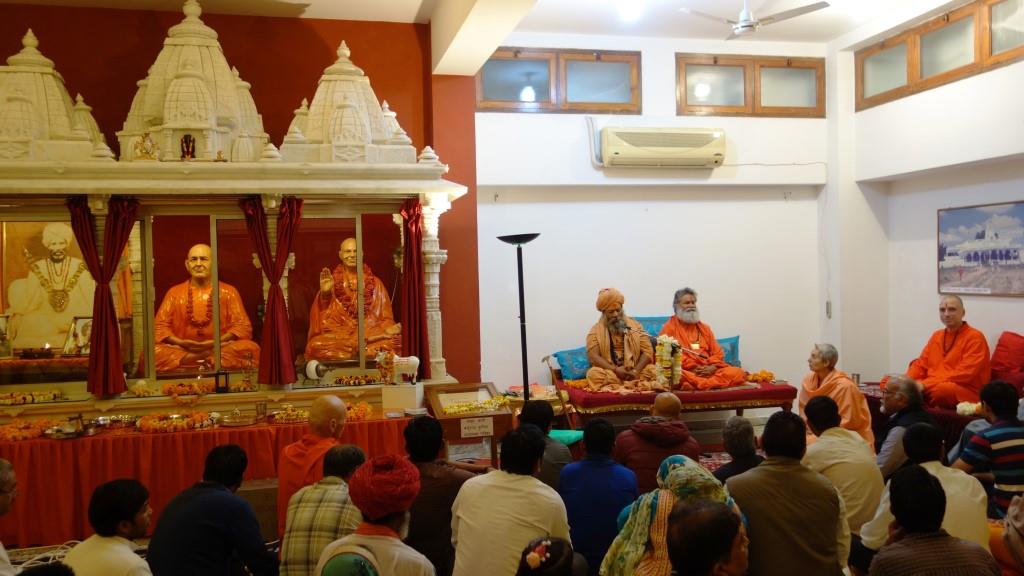 Acharya Mahamandaleshwar gave a beautiful and inspiring satsang about the significance of the Akhara system and Guru Parampara, and continued about the importance of sadhana and the meaning of human life.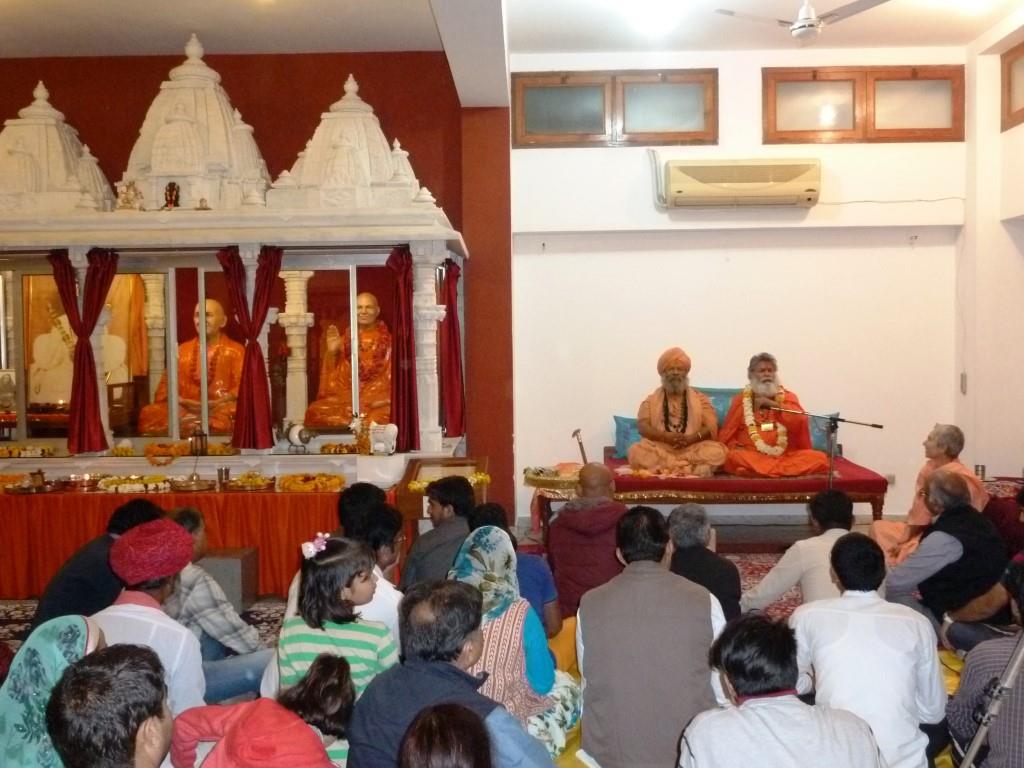 At this time, Jaipur is having unseasonal rain and thunderstorms, causing frequent power cuts in the ashram. Acharya Mahamandaleshwar's arrival saw the lights come on in the hall, and power was restored for most of his lecture, enabling bhaktas around the world to participate in this event via live webcast on Swamiji.tv. Although Acharyaji had planned only to stay for 15 minutes, such was the joy of the occasion that he stayed for many hours into the night.