Messages from Hungary in the spirit of Christmas
This traditional event, around the start of the holy Advent period of the Christian calendar which leads up to Christmas, was organised in Vép, Hungary on the weekend of 28-30 November. His Holiness Abunathswami Maheshwarananda Puriji shared the wisdom of yoga lifestyle and spirituality with the participants.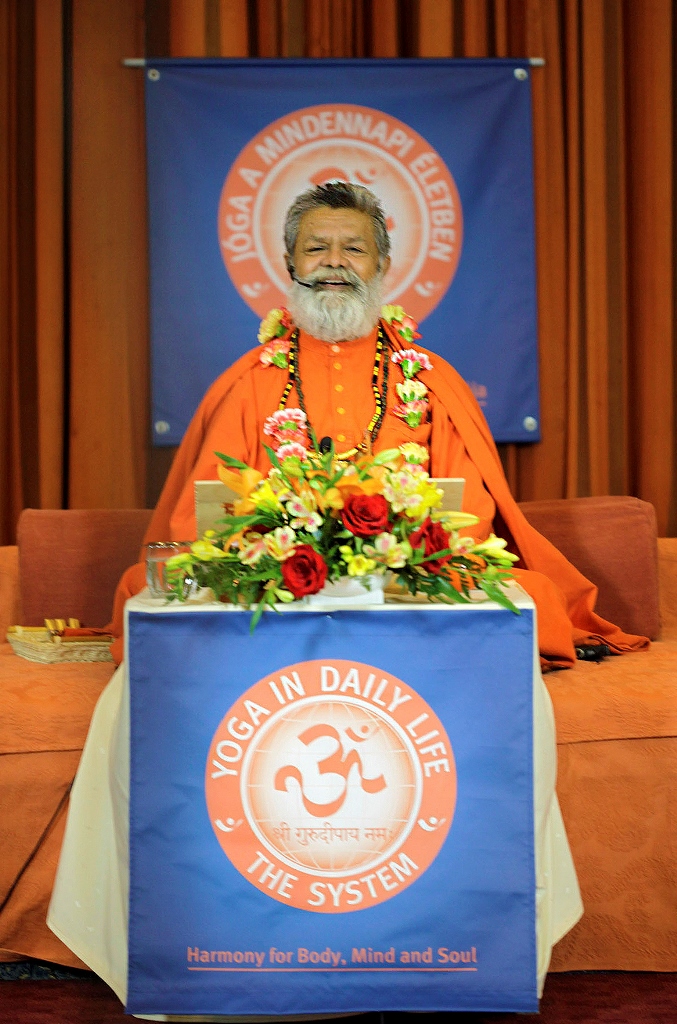 In satsang Swamiji spoke about the meaning and essence of Christmas as a time that awakens love and understanding in all humans around the world and makes us aware again that God is living among us. Swamiji explained however that the tradition of festivals of Light is much older than Christmas. In the Ramayana, and also in many other religions in the world, there are festivals celebrating the Light. It gives us faith that God is coming and protecting us when there is a dark and difficult time, and reminds us to love our fellow beings as much as God loves us.
Swamiji emphasized practically that the first thought each day of our life should always be positive. He said that if we would see everything positively without judgement and prejudice for a three month period, that it would bring us great light and clear thoughts. The next step on this path is to realise and feel daya (mercy) towards all, even those who are hostile to us.
Swamiji quoted from the Holy Ramayana:
daya dharma ka mula hai, papa mula abhiman
The root of dharma is mercy, the root of sin is the ego.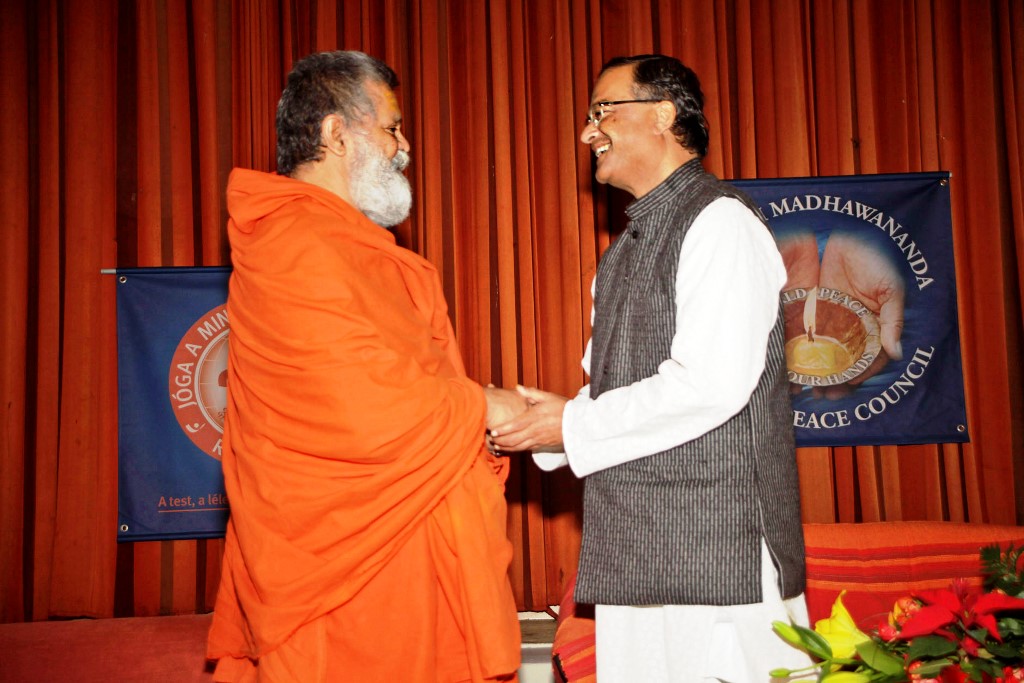 One of the highlights of the weekend seminar was the visit of His Excellency Malay Mishra, ambassador of India in Budapest. Sri Mishra continued the tradition of previous Hungarian ambassadors to participate in an event organised by Yoga in Daily Life where he could meet His Holiness Swamiji and Mahamandaleshwar Swami Vivekpuri from Zagreb, Croatia. His Excellency expressed his gratitude for the invitation of His Holiness Swamiji and the organisers and provided a very profound and interesting talk about the ancient Indian wisdom of Sanatan Dharma and Vedic knowledge.