Summer Sadhana Camp in Strilky – looking back
Strilky, Czech Republic, 21 August 2014
Summer Sadhana Camp in Strilky – looking back...
After a four-week long seminar session, the Summer Sadhana Camp in Strilky, Czech Republic has come to an end. His Holiness Swami Maheshwaranandpuriji brought the message and light of the Yoga in Daily Life System and of Sri Alakhpuriji Siddhapeeth Parampara to the European continent; and through live webcasts reached all other continents as well.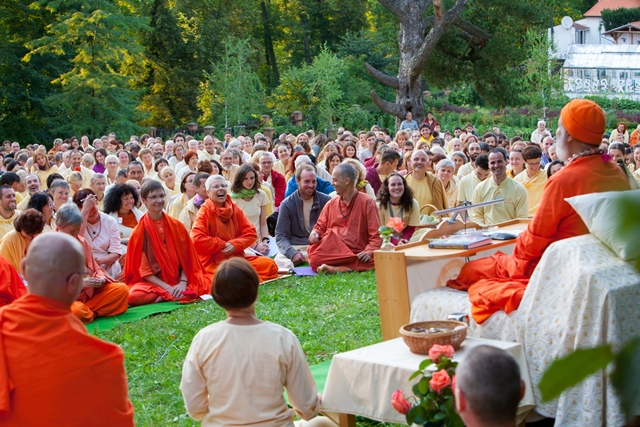 The Summer Sadhana Camp started on the 25th of July. Hundreds of participants registered in advance to the courses of Kriya Anusthan Sadhana, Yoga Sadhana for Health and Vitality, and the Children's Sadhana programme, as well as one week of Advanced Teacher Training for Yoga in Daily Life instructors. Participants arrived from North and Central America, Australia, Asia and Europe.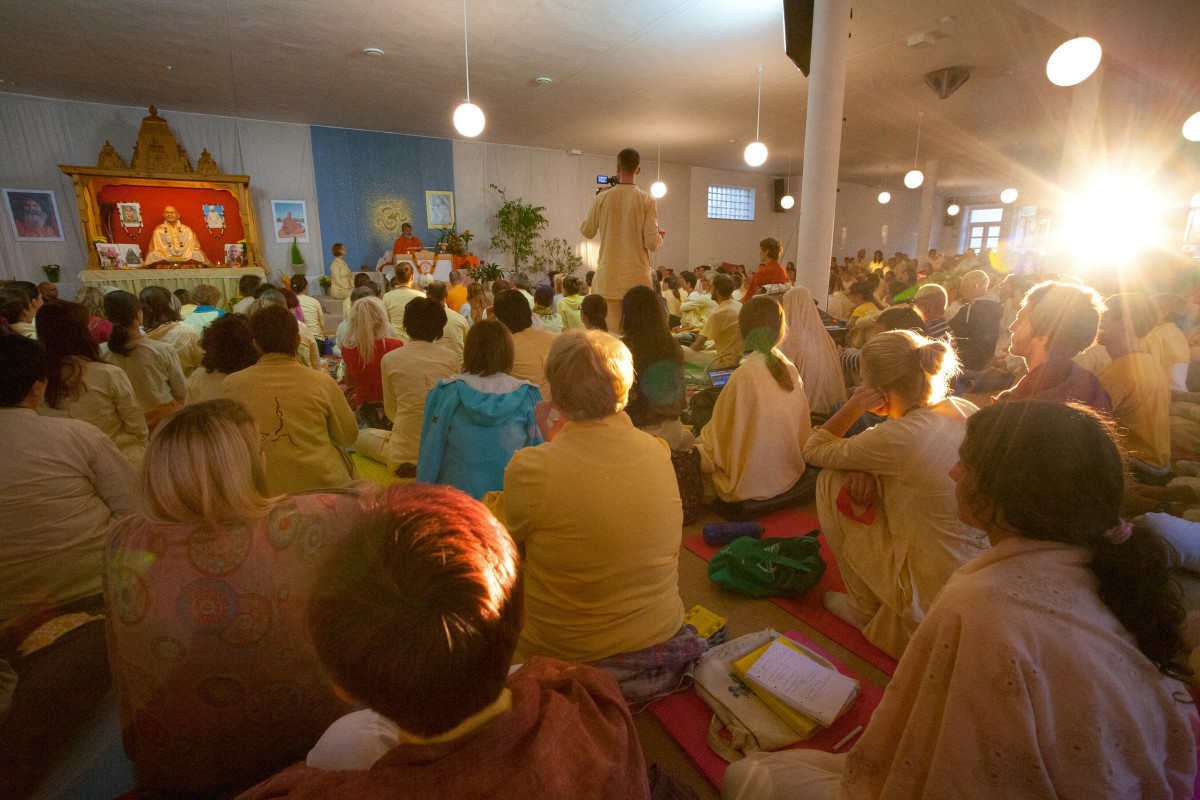 The Kriya Anusthan group had daily pratice of longer meditations working with chakras, pranas and purifying the antahkaranas (inner psychic functions). The Yoga Sadhana for Health and Vitality group deepened their knowledge of asanas, pranayamas, relaxation and yoga nidra, with meditation twice a day.
The children practised their Sadhana according to their age. This was boosted with their preparation of a performance at the end of each week presenting different topics connected to yoga and lifestyle. A special occasion was when the Strilky Gurukul introduced their regular activities of vegetarian cooking courses, yoga asanas and pranayamas, protection of nature, and Hindi language classes and chanting of Sanskrit scriptures.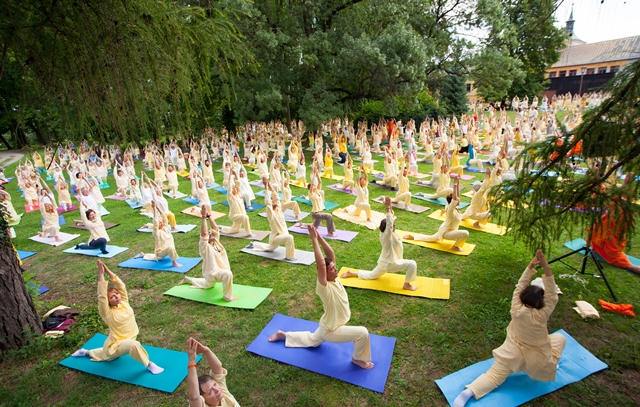 The special advanced course dedicated to teachers of Yoga in Daily Life was the first course of a newly structured programme starting this year. During the week-long training all kinds of practices and information, relevant for instructors to pass on in their Yoga in Daily Life classes, were explored and refreshed. At the end of the course teachers received a special Certificate of attendance. This Advanced Yoga Teacher Training will continue in the near future with further courses.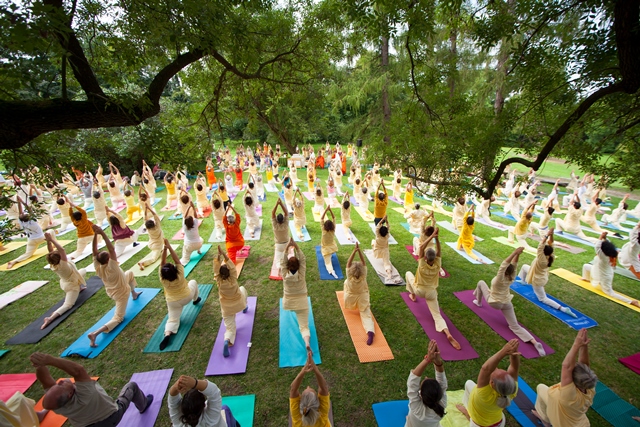 The month that has passed in the Sadhana Camp was enriched with festivals and anniversaries. On the third day after the fortunate constellation of Amavasya, was the occasion of the 70th anniversary of Sri Devpuriji's Mahasamadhi, his departure from this Earth in 1944.
Participants were able to celebrate His Holiness Swamiji's birthday according to both the Indian Lunar and Western Solar calendars. There was also a joyful celebration of the 8th full moon of the year, which is famous of the 'festival of brother/sisterhood' called Raksha Bandhan. And then in the last week was Janmasthami, the anniversary of the birthday of Sri Krishna.
In the beautiful nature, surrounded by trees of the protected park of Strilky Mahaprabhudeep Ashram, all participants experienced physical and mental refreshment, regeneration and rejuvenation. The spiritual atmosphere was passed on during satsangs and practices. Time to time refreshing karmayoga (selfless work) took place in the park and around the mediaeval castle, also supporting the progress of inner evolution and development.