Gurupurnima celebration in Jadan with H.H. Abunathswami Maheshwarananda
On the holy occasion of Gurupurnima, a satsang program was organised in Jadan Ashram. Throughout the whole night bhajans were sung, Swamiji gave lectures, and in the morning there was traditional Pada Puja to the lotus feet of Sri Gurudeva.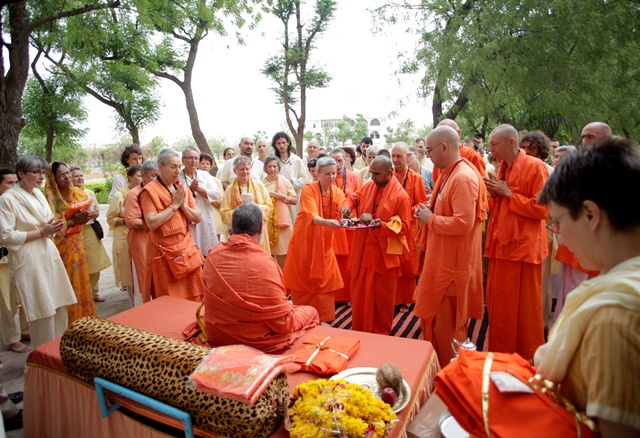 It was beautiful to observe the relaxed atmosphere in the whole ashram, whether in the Shiva Temple, Om Ashram, the Satsang Hall, or anywhere else. It is a miracle, considering that 4500 people were at this program, and they all came because of Swamiji and his blessings. Guru Seva, Guru Puja and Guru Vachan are the three very important things in the life of every Indian. Guru Seva is the service to all living beings; Guru Puja is giving respect to all teachers; and Guru Vachan is following the words of spiritual masters and Holy Books.