H.H. Swami Maheshwarananda's visit to Jaipur Ashram
On 8 July 2014 Swamiji visited and stayed at Om Vishwa Guru Deep Ashram, Jaipur, Rajasthan, India. Since its foundation in 1967, Swamiji has frequently been staying in this ashram, together with Holy Guruji - Paramhans Swami Madhavanandaji.
Today he gave a satsang to the gathered bhaktas and also one of his old friends Dr. Dayananda Bhargawa, a famous Indian Sanskrit scholar.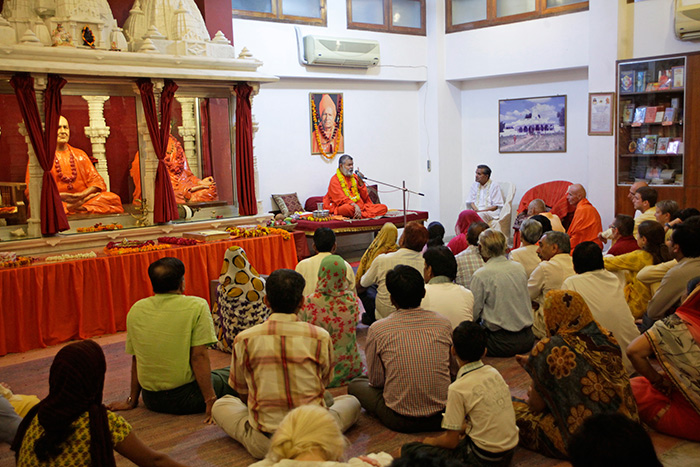 Swamiji gave a lecture on the importance of culture and he also cleared some of the misconceptions concerning Indian Holy Scriptures.
For more on the subject please visit our Yoga in Daily Life YouTube page.